In an accelerated, exigent, and competitive market, TALENT is the only asset that cannot be . Ficosa's success throughout our history would not have been possible without OUR PEOPLE.
Our team is a reflection of our capacity to boost innovation, and of our diversification and globalisation, all of which are connected by a common Mission, Vision, and Values.
The transformation we have experienced in recent years has greatly increased the number of people who share our vision. We are now more than 10,000 employees in 16 countries around the world – separated by thousands of kilometres, but united by a shared vision: to lead the motor, mobility, and new technology sectors.
Workforce (No.)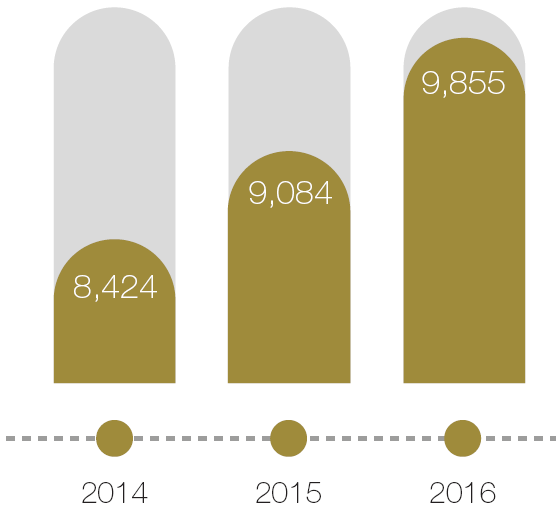 DIVERSITY is essential for our businesses to succeed, to understand our customers, to enter new markets, and keep and attract the talent that we need. Working towards INCLUSION allows us to notice differences between people and to value them.
Diversity men/women 2016 (%, No.)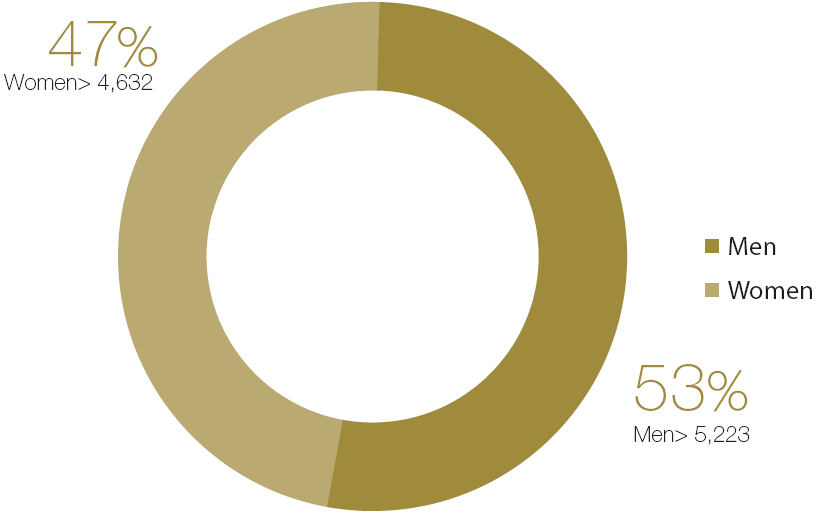 With our sights set on the future and driven by new technologies, we expect to continue to create high value-added employment.
From 2013 to 2015 the number of engineers working in our head office increased by 60%.
Today we have more than 100 vacant positions and we are planning to create 240 new jobs in the next 2-3 years worldwide, especially for engineers and professionals with a technological degree.
Distribution of employees per region 2016 (% employee, No.)