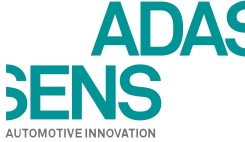 Efficient engineering processes for the development of driver assistance systems
At the world's largest trade fair for automotive testing from June 5 to 7, 2018 in Stuttgart, Germany, ADASENS Automotive GmbH and it-RSC GmbH will present their latest engineering technologies at their joint booth 8260 in hall 8, focusing on the fully automated testing and validation of algorithms for camera-based assistance systems (ADAS). Further focal points are the development and implementation of algorithms. A highly integrated software tool for the development and validation of image processing algorithms will be the focus of the presentation at the trade fair. All development phases are mapped in one workflow integrated in the Unified System of Tools (USoT). Partner it-RSC specializes in high-performance computing in industry and will present its high-performance system vCAX, a virtualization environment for graphical workstations and Deep Learning processes in production, at the Automotive Testing Expo Europe. The ADASENS tool is based on it-RSC's vCAX system. Thus now a platform is offered, which realizes high performance processing and the processing of large amounts of data. This enables a very efficient design of labelling, annotation, training, testing and validation processes.
For the technological developments in the automotive industry with different assistance systems and autonomous driving, enormous amounts of data are collected, categorized and processed in order to be able to analyse, efficiently develop and virtually test. The companies ADASENS and it-RSC present software solutions that stand for efficient development processes and thus for extensive virtualized and cost-optimized engineering for Tier 1 suppliers and OEMs for ADAS developments in the entire automotive industry.
Fast engineering processes with UsoT
With the software system USoT (Unified System of Tools) ADASENS maps all phases of a development workflow for camera-based assistance systems. All analyses and results are recorded in one system and forwarded to the next development phase. Each phase, from vehicle setup and integration with sensor data acquisition, through data preparation and recording to validation and resimulation, can be individually adapted to the respective development project. The USoT system from ADASENS controls the workflow by automating process flows and documents results for quick and easy access by all parties involved. The core of the USoT is a comprehensive SQL database that guarantees complete traceability and availability of the data from the requirements to the recording and validation results. Corresponding high-level components are integrated in the Unified System of Tools. Thanks to the optimized workflow of the engineering processes, product quality is increased and development and management costs are significantly reduced.
Virtualization and Deep Learning with vCAX
With the new vCAX system from it-RSC, development engineers can be faster in their workflows up to 50%. Graphics workstations with CAD and CAE get virtualized as well as complicated CAT and IPSS applications. vCAX works with high-performance technology from Dell EMC and Nvidia and is also ideal for Deep Learning. For this purpose, neural networks are used with which machines can learn and optimize themselves within the production processes. The two Deep Learning services Predictive Maintenance and Predictive Quality make up the main part of this. Customers thus achieve considerable savings in value creation, as the quality of the components produced is permanently optimised and the costs for scrap production are reduced. Especially in projects with huge data volumes, the developers and partners involved benefit from this capability. The complete system vCAX is delivered in a stable flight case and connected by it-RSC.
Please download images in the following link: