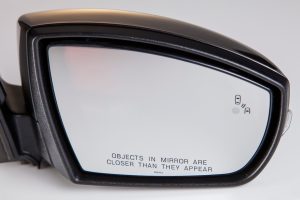 Annual value of new contracts of rear-view mirrors signed in 2016 up 30% from 2015
These contracts push rear-view mirrors manufactured to an all-time high of 27.3 million units to be produced in 2021 and will report a total value of 1,000 million euros
In 2021, the company will produce 4.9 million more rear-view mirrors than today
This increase is in response to Ficosa's great efforts to incorporate latest-generation technology into its traditional product and to the company's strategic actions in the US and Chinese markets
Ficosa, a top-tier global provider devoted to the research, development, manufacturing and marketing of high-technology vision, safety, connectivity and efficiency systems for the automotive and mobility sectors, hits an all-time record in 2016, with €181.6 M in new contracts for rear-view mirrors with the main automobile manufacturers (OEMs) in the world. This figure is up 30% from the deals signed in 2015. The total value of these new projects, that have an average length of 5 years, amounts to  €1,000 M.
As a result, Ficosa will increase production to an all-time high of 27.3 million units in 2021. In this regard, five years from now the company will be producing 4.9 million more rear-view mirrors than today.
In the words of Mercedes Pujol, Director of the Rear-view Systems Business Unit: "This great milestone is the result of a profound technological transformation in Ficosa and the important efforts we have made in terms of devoting resources to optimise our traditional product and develop new technologically innovative products in order to consolidate our position of leadership in the global market."
In the same line, Mercedes Pujol explains that the contratcs won in 2016 show "a trend in the market towards substantially increasing added value in rear-view mirrors, incorporating new functions like the 360º view cameras, for example."
Significant growth in two key markets: North America and China
This has also been possible thanks to Ficosa's strategic actions in the United States and China, two key markets for the company. In 2016, Ficosa gave a strong boost to its presence in the United States by opening a latest-generation plant in Cookeville, Tennessee.
These new facilities, in which the company has invested more than $50 million, are equipped with the latest technology, making them the group's most advanced plants in the world and boosting overall efficiency, operating capacity and competitiveness. Ficosa's strategy in North America has begun to bear fruit, as can be seen in the great increase in new deals signed for this market.
Furthermore, the company opened a new plant in Shenyang (northern China) and has also increased its market share in the Asian country, where growth has mainly hinged on western customers and Chinese OEMs that are important due to their technology. Ficosa has also been able to begin working with new Asian customers.
About Ficosa
Ficosa is a global company devoted to the creation of high-technology vision, safety, efficiency and connectivity solutions for the industry, with the desire to contribute to society through our commitment to technological innovation, human values and energy efficiency. Founded in 1949 and based in Barcelona, Ficosa currently has more than 9,000 employees in 16 countries worldwide in Europe, North and South America and Asia, with consolidated sales of €1.112 billion in 2015. The rear-view system (interior/side mirror) is Ficosa's main business, known worldwide and recognised by top global original equipment manufacturers (OEM).