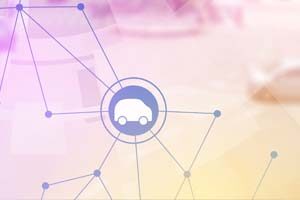 INPERCEPT (Intelligent Perception for connected and autonomous vehicles) project main objective is to advance in development of key enabling technologies that provide enhanced capabilities to allow the autonomous vehicle to operate more energy-efficiently and safely, and to be able to detect obstacles and adverse conditions. With this in mind, InPercept sets out a number of ambitious objectives related to intelligent vehicle perception and its application:
Obtaining new exterior perception systems that allow better detection of the elements of the environment in demanding situations and conditions.
Development of an interior perception system for the monitoring of driver and occupants, as well as HMI systems.
Development of advanced positioning and connectivity technologies to enable cooperative perception and driving.
Implementation of AI-based algorithms and models for in-vehicle decision making.
Data management and new ADAS (Advanced Driver Assistance Systems) functions for the improvement of the safety of the vehicle and traffic participants, with special attention to vulnerable road users (UVV) such as pedestrians, cyclists, skateboarders, pedestrian
Demonstrating the positive impact of developments in complex smart city and fleet management use cases.
Within the PTAS call for proposal, supported by the Spanish Ministry of Science and Innovation and funded by CDTI (Centro para el Desarrollo Tecnológico Industrial) organism, FICOSA ADAS leads this project with special focus on innovative approaches to brand new ADAS functions that conducts to the safe, autonomous driving of the near future, within a highly skilled consortium which counts with relevant key actors in the automotive field.
InPercept will last for 26 months with a proposed budget of over 8 M€, the final demo will be integrated by the end of 2023.