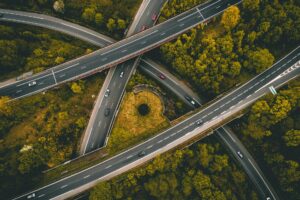 Tools will be developed through SELFY project to protect mobility systems against cyber-attacks and other possible incidents
It is expected that around 50 million autonomous cars will be on the roads across Europe by 2026
Ficosa, a leading global company dedicated to the research, development, production and marketing of advanced vision, safety and efficiency solutions for the automotive industry, is participating in the SELFY consortium, a new project created to improve the resilience of autonomous and connected vehicles against cyber-attacks and other incidents.
The aim of this initiative is to develop collaborative tools to generate, monitor and collect data in order to detect potential threats, and increase the resilience and response capacity to cyber threats and other possible service interruptions. These tools will help ensure the privacy, confidentiality and integrity of autonomous and connected mobility systems, and will help the automotive industry take a major technological step forward.
The SELFY project consortium, led by the Eurecat technology center, is made up of 16 partners from 8 different countries, including Spain, France, Germany, Austria, the Netherlands, Japan, Australia and Turkey, and is part of the 'Horizon Europe' Research, Development and Innovation grant program, supported by the European Union.
As a member of this consortium, Ficosa will actively participate in SELFY with the aim of contributing its experience in vision systems for autonomous driving and data privacy protection. The company will lead the design and development processes of the vehicle's exterior perception system, and the artificial intelligence models required for the detection of vulnerable objects and road users, as well as the interface of the perception system with the vehicle's V2X communication module, and cooperative situational awareness.
In addition, Ficosa experts will also develop an algorithm based on camera vision and artificial intelligence models to anonymize personal data in the images captured by the vehicle's cameras.
"At Ficosa we are very proud to be part of such a strategic project for the advancement of autonomous and connected vehicles such as SELFY. I am convinced that, thanks to the collaborative work with the other partners of the consortium, SELFY will be a turning point for the sector at European level that will allow us to continue moving towards a safer, more resilient and innovative mobility of the future", explains Josep Maria Forcadell, Ficosa's chief technology officer.
The importance of safety in tomorrow's mobility
An essential factor for the consolidation of autonomous and connected mobility is to have tools that ensure the safety of users. By 2026, nearly 50 million connected cars are expected to be on Europe's roads. To this figure must be added the fast advances in connectivity, digitization, artificial intelligence and big data analytics. This context presents new challenges in terms of potential physical and cyber-attacks, which make it paramount to be able to rely on robust and effective protection and prevention solutions that minimize potential existing risks.
The SELFY project addresses this issue, and aims to become the leading European provider of a set of tools for the self-management of the security and resilience of the autonomous and connected vehicle ecosystem. Within the framework of this project, work will be carried out on resources developed based on four main pillars. First, situational awareness, addressing what kind of data should be generated and collected, and how it can be used. Second, data sharing, addressing advanced processing for malicious event detection and decision making. Thirdly, resilience, by developing new resources to increase the ability to adapt and respond to cyber-attacks and possible associated service disruptions. And finally, the development of tools to ensure data privacy, confidentiality, integrity and immutability.
The tools developed through the SELFY project will first be validated with a simulation, in a laboratory environment. Subsequently, three scenarios will be built in real and controlled environments in order to demonstrate the performance and usefulness of the tools in a collaborative and cooperative environment.