Mirrorless Systems – Camera-Monitor System (CMS)
On the ADAS high speed, we provide a range of products to cover all vehicle market:​
Premium exterior rear-view digital
General exterior rear-view digital
Ficosa was 1st to market with a digital mirror system (CMS) in 2018 and continues to grow in that segment.
Car manufacturers have Ficosa's extensive experience in all components of the mirrorless system at their disposal.
Over the past 15 years we have been learning about the needs of drivers and OEMs, and our newly evolved systems better serve the needs of car manufacturers. Always keeping in mind a strong added value for the final drivers.
Ficosa is a Tier1 leader able to provide a complete know-how path on all digital rear[1]view elements. Such as design, testing, software development and integration, vehicle HMI validation and integration, homologation, regulation and, of course, hose manufacturing of all components (cameras, displays, ECUs, winglet, wiring, …). Under our umbrella all necessary components are secured and intelligently synchronised.
The mirrorless system is a point of differentiation for our customer. Because drivers are identifying an OEM brand with this intelligent technology.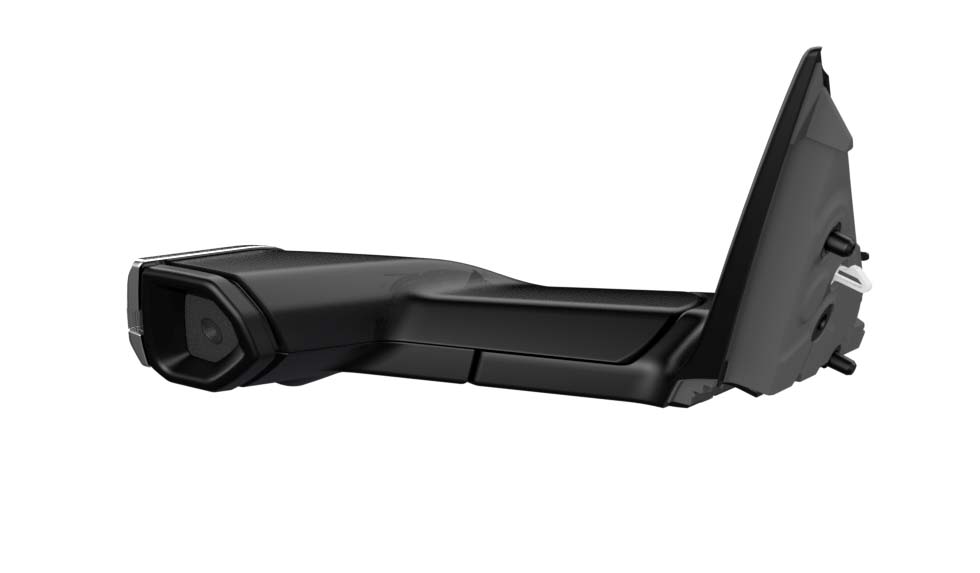 Interior Mirror substitution​
Ficosa and Panasonic have developed a new generation of Intelligent Rearview Monitor Systems (IRMS).​