SOMNO ALERT SYSTEM
The Somno Alert ® system is a software system that analyses existing data in CAN bus and data provided by the Lane Recognition System in order to identify inadequate driving states related to driving quality. The system studies a driver's degradation during a predetermined time period.​
SomnoAlert complies with the upcoming Global Safety Regulation which requires a Driver Drowsiness Detection and Alert.

SOMNO ALERT ® Drowsiness Detection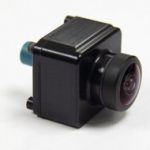 Somno Alert® Drowsiness Detection is a contactless camera-based system developed to detect "not fit to drive" states using physiological signals such as thoracic effort signal analysis extracted from a camera system which is located in front of the driver.
MAIN FEATURES
The thoracic effort signal is extracted from the video signal in real time using complex image processing algorithms.
Variability quantification algorithms analyse the thoracic effort signal extracted to identify drowsy or inattentive states while driving.
Basal thoracic effort signal memory when the driver is awake to analyse their degradation over time.
Contactless and car-independent
Can prevent accidents.