VISION SYSTEMS
Ficosa provide two solutions of Vision Systems:​
Parking solution for ADAS low speed​
Mirrorless driving solution for ADAS high speed​
Those vision system include the complete path of design, testing, software developing and integration, vehicle validation and manufacture in-house of all components (cameras, displays, ECUs, wing, wirings, …)​
Parking solutions​
On the ADAS low speed, we provide a range of product to cover all vehicle segments:​
Standalone rearview camera​
Standalone rearview intelligent camera
Surround View casual system​
Surround View extended system​
Surround View Autopark system​
​The Ficosa products portfolio includes LVDS and Ethernet-based systems. Depending on the product of the system, it incorporates proven machine vision functions such as auto parking, object detection, occlusion detection, automated emergency braking, plus online, offline and service calibration. Finally we provide vision functions like 2D and 3D SVS view, in correlation with other vehicle sensors.​
Mirrorless driving solutions​
On the ADAS high speed, we provide a range of products to cover all vehicle market:​
Premium Exterior Mirror substitution​
General Exterior Mirror substitution​
Ficosa was 1st to market with a digital mirror system (CMS) in 2018 and continues to grow in the segment. Deep expertise across all components is at the disposal of Ficosa's clients.​
Based on deep knowledge acquired on premium exterior mirror, Ficosa is now capable to provide a similar functionality scope with a close​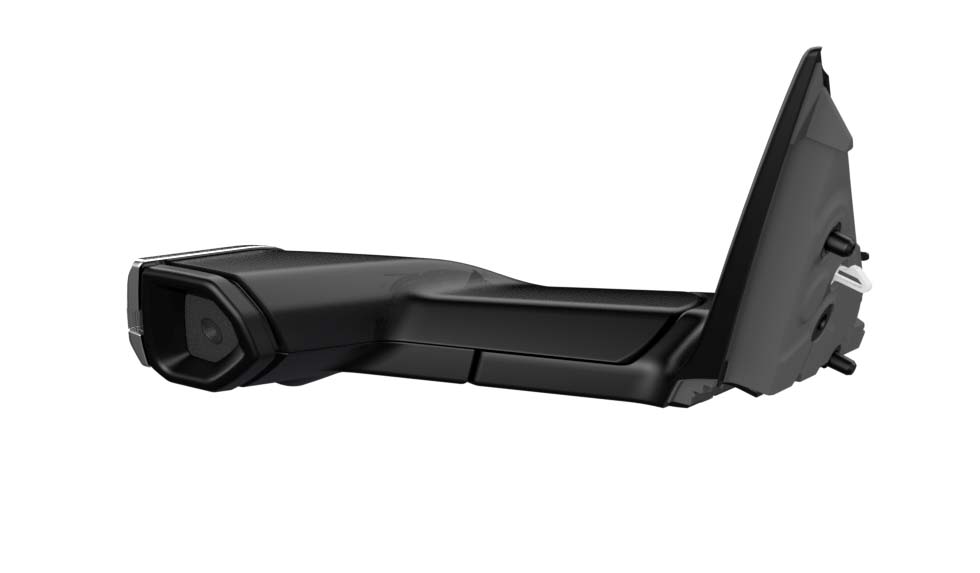 Interior Mirror substitution​
Ficosa and Panasonic have developed a new generation of Intelligent Rearview Monitor Systems (IRMS).​